David Mahood
Attorney at Law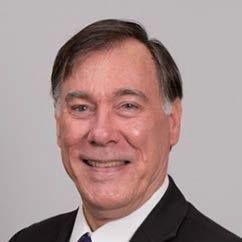 Why Attorney Mahood Loves Helping His Clients in Divorce and Custody Battles
Attorney Mahood loves what he does in the areas of divorce, custody, division of marital assets, and the protection of your rights throughout this entire process. Why would anyone love this kind of work when most divorcing litigants are motivated by bitterness, hate, revenge, jealousy, and other really bad emotions? Good question. The answer is simple: he loves helping his clients and empowering them to develop good emotions and a proper attitude because having a proper attitude helps his clients get the BEST results in their cases.
His feelings of personal satisfaction and contentment in this work come from seeing his clients behave better, speak better, and handle themselves better as they work together for their legal good. He likes the quality of goodness, in himself and his clients, and guess what? So do judges.
It brings him great satisfaction to know he is helping his clients develop the facts and arguments which give them the greatest legal protection. This reduces the stress that the clients feel and confidence in what they are accomplishing together.
Attorney Mahood understands the desire for revenge and the tit-for-tat attitudes, which probably had a lot to do with causing the divorce or the breakup in the first place. He gets it. He really does. But you are beyond that now. Once you become his client, Attorney Mahood does everything in his power to calm his clients down, to give them reasons to see light at the end of the tunnel, and behave with respect, because this will inspire the judge to make decisions in their favor.
You have to trust him on this because if you let your heart control you and force you to do mean things to the other party during litigation, the judge will hurt you in court. So just trust him on this point: he does know what he is talking about.
And you do want to win, right? You do want to persuade the court to make decisions that favor you, right? Then follow his advice, and let him guide you through the morass of bad emotions, and together you can do this the right way. The end goal is so the judge will like you, respect you, and desire to give you what you request.
No attorney wins every case. But Attorney Mahood can promise you that if you follow his advice, you will have a great shot at getting what you want. While there are no guarantees, you will be strengthened to present your best case, with the best arguments and the best facts you can find.
Put my experience to work for you.
Education
J.D. - Thomas Jefferson School of Law

A.B. - University of California, Davis

Major: Economics

Minor: Business Management
Bar Admissions