Divorce & Child Custody Attorney in Baltimore County, Maryland
Personable
You deserve a friendly attorney who acts with your best interests in mind. The lawyer at David Mahood, Attorney,
always puts his clients first.
Experienced
An experienced legal partner can make all the difference in your case's success. David Mahood has been advocating for families since 2001.
Focused
David only handles family law cases. His adept knowledge of his practice areas is an indispensable resource for his Maryland clients.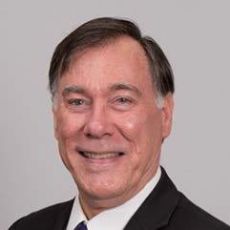 David Mahood
Attorney at Law
As a divorce and child custody attorney, David Mahood is dedicated to guiding Maryland residents as they pursue their individual and familial goals. Any family law matter marks the beginning of a new chapter, and David wants to help you step into yours with everything you need to protect what matters most. Regardless of what legal process you're going through, Attorney Mahood will work hard to reduce the stress you're feeling and instill a newfound sense of confidence about the road ahead.
Here to Help You Move Forward
Practice Areas
Whether you're ending a marriage or beginning a new one, David Mahood can help. From child custody and support proceedings to prenuptial agreements, his divorce and family law services are designed to help you and your loved ones move forward — with all your needs and interests secured. Contact David Mahood, Attorney, in Owings Mills, Maryland, when you're seeking representation for a family matter in Baltimore County, Howard County, Carroll County, including the cities of Owings Mills and Reisterstown.
see all services
Trusted Counsel for Baltimore County Clients and Beyond
---
Finding a divorce or child custody attorney can be stressful, but if you reside in or near Baltimore County, Maryland, an experienced lawyer is in your midst. Find the dependable legal partner you deserve in Owings Mills, where David Mahood has been serving individuals and families throughout the area for over 20 years. Passionate about empowering his clients to make major life transitions as effectively as possible, Attorney Mahood leads his family law firm with confidence and compassion. He also offers free consultations of up to 20 minutes to make sure his clients are comfortable choosing him.
Contact David's office today to learn how he can help you through separation or divorce issues like custody battles and child support agreements. Or, if you're preparing for marriage, he can walk you through the benefits and process of creating a prenup. No matter what your needs are, it's important that you kick off your next chapter with your best foot forward — with your children, assets, and legal rights protected. You can trust David Mahood to represent you with care and collaborate with you on achieving your goals. Reach out to his law firm today to get set up with an initial consultation.
REVIEWS
Great Attorney, Helping a TON in Custody Case!
I'm going through a pretty sticky custody case right now, I tried for months to handle it Pro Se, but after my pendente lite hearing I knew I would need help. David had already answered most of the the questions I've asked on Avvo.com, so it only made sense to hire him as my attorney. The initial consultation was supposed to be only 30 minutes, but our conversation went nearly 2 hours(which he did not bill me for mind you). He is very informative, and after every conversation you will leave knowing WAY more about law and life than you did before. I'd recommend David Mahood to anyone(especially dads) dealing with custody issues.
Great Job!!!
I was lucky to have Mr. David Mahood as my attorney. His knowledge and experience made me to feel confident. He really made an excellent job. Thank You Mr. Mahood for helping me to get the absolute divorce.